IN THE BEGINNING………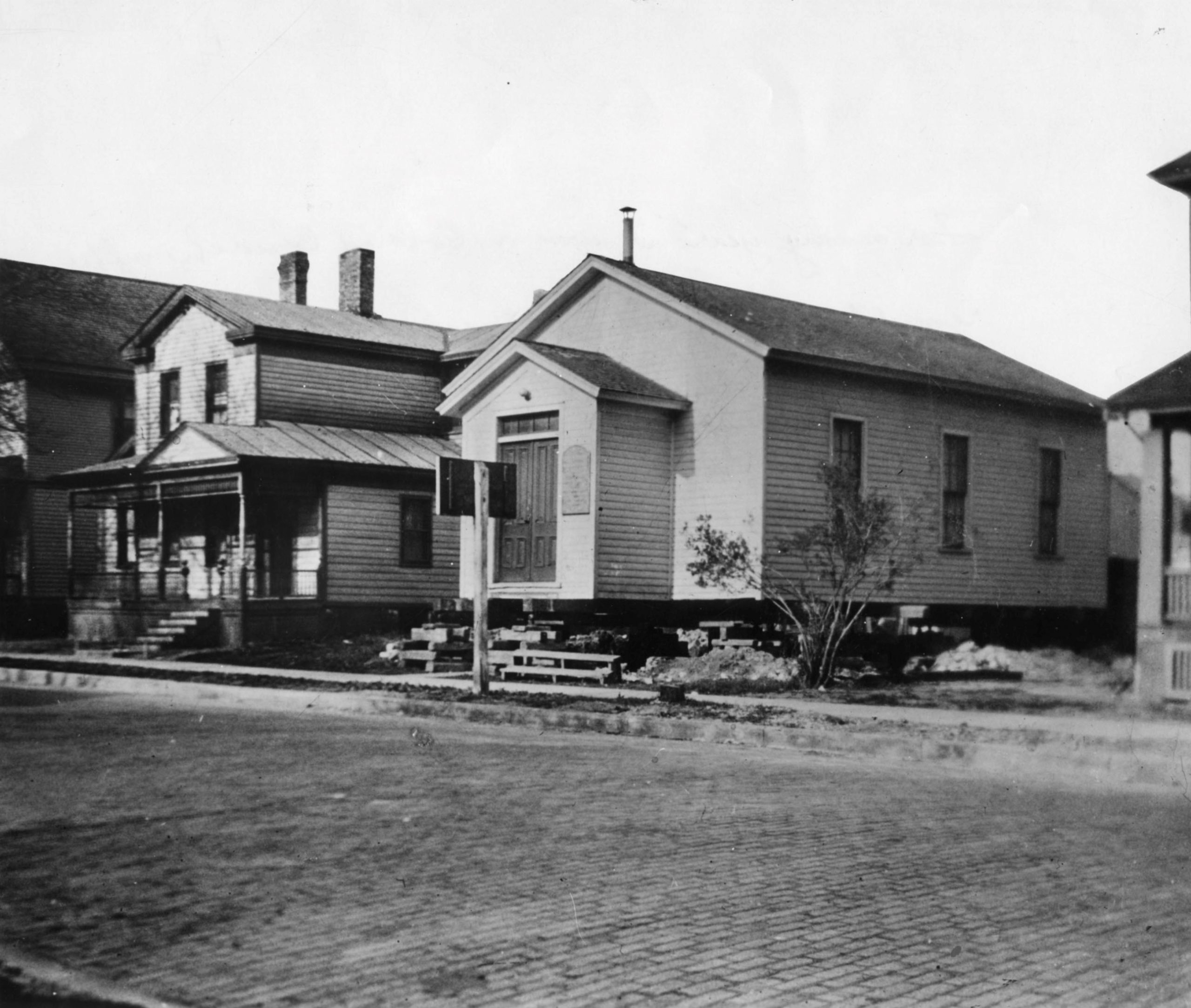 PRESSING ONWARD IN THE 50's…….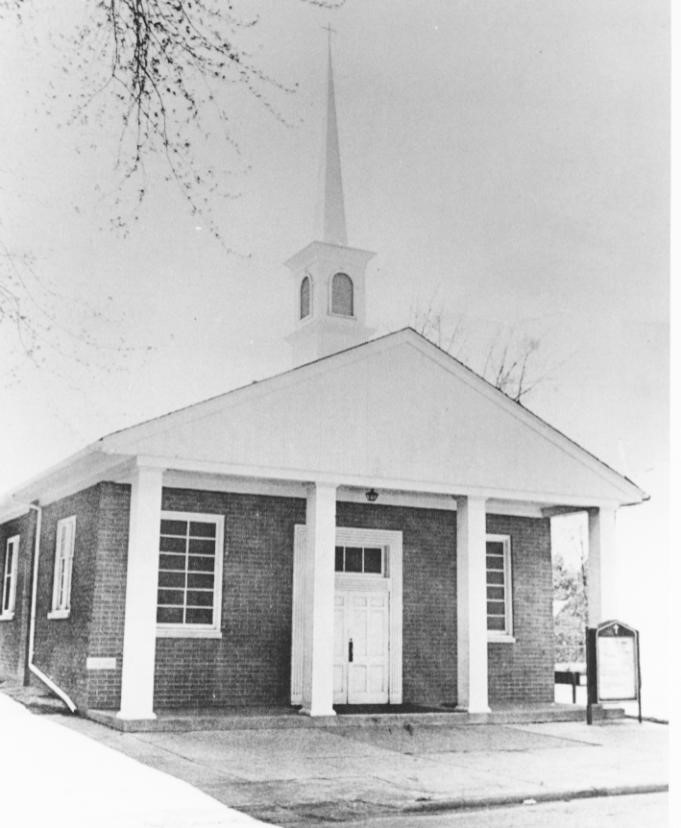 "The History of St. Paul"
As we celebrate 160 years in service for the Lord, we pause to reflect upon our roots and those soldiers on the battlefield of life who prayed, labored, and praised God to bring us to this point.
March 22, 1857 – The Colored Union Baptist Church was founded in Racine, WI, by Mr. Charles Ware, Mrs. Sarah Ware, Mr. Lewis Price, Mrs. Louise Price, Mr. William McGee, and Mr. Aisley Thomas. Services were held in the home of Charles and Sarah Ware. A frame schoolhouse located at 10th and Main Street was later purchased and moved to the lot owned by Mr. Charles Ware on Campbell Street between 11th and 12th Street. Campbell Street was later named Grand Avenue.
November 27, 1888 – The church was re-organized, created in trust, and recorded in the Register of Deeds Office by Mr. Charles Ware as the Second Baptist Colored Church of Racine County, WI.
November 1915 – Mr. William T. Lewis, who has been named as Trustee in the original deed given by Mr. Charles Ware, died without deeding the property in accordance with the deed and trust. The Trusteeship was turned over to the Trustees of the First Baptist Church of Racine (the White Baptist Church).
December 1916 – Judge Bolden appointed Mr. John C. Hood as Trustee. Following this action, the church was again re-organized and recorded by the Register of Deeds Office as the St. Paul Baptist Church with the Rev. Edwin Hatton as Pastor.
August 1917 – Rev. A. W. Herron was called as Pastor and nine new members were added at this time: Mr. David Odom, Mrs. Minnie Odom, Mrs. Lucy Jenkins, Mrs. Eugenia Thomas, Mr. and Mrs. Frank Hamilton, Mrs. Mary Thompson, Mr. E. A. Thompson, and Mrs. Randa Mitchell.
March 1918 – Rev. T. R. Rick was called as Pastor and served until November of 1919.
February 1920 – Rev. W. T. Singletory was called as Pastor and served until November of 1922.
September 1923 – Rev. Boyd Winchester was called to Pastor and much progress was made in the church. It was during Rev. Winchester's pastoral years that the membership regained full control of the church's property.
November 26, 1924 – With Pastor Winchester's guidance and upon application of the Board of Trustees, the Circuit Court of Racine adjudged and determined that the property be turned over to the Trustees of the church.
1925 – The church building, which had sat upon the grounds at 1116 Grand Avenue, was lifted and a foundation was put in place.
June 1931 – Rev. Winchester resigned and accepted a charge in the state of Nebraska. Other Pastors who guided the congregation during the years between Rev. Winchester (1931) and Rev. Bailey (1949) included Rev. R. A. Allen, Rev. Jewell L. Williams, Rev. S. J. Williams, Rev. Austin Turner, Rev. J. A. Wimberly, Rev. Henry Blackwell, and Rev. William H. Robinson
February 6, 1949 – Rev. J. B. Bailey was called to Pastor St. Paul Baptist Church. His zeal and faith was contagious and St. Paul achieved great status and recognition in the community. In a manner of nineteen (19) months, one hundred twenty-one (121) converts were lead to Christ.
November 25, 1949 – It was determined in planning for a new building; two names existed in the Register of Deeds Office for the same site. Rev. Bailey and the Trustees then requested and were granted consolidation of Second Baptist Colored Church and St. Paul Baptist Church Society to become the St. Paul Missionary Baptist Church.
1950's – As the membership swelled to outgrow the building's physical facilities, plans for a new structure was mandated. Thus, the "Workers of the King", a club within the church, purchased the south lot adjoining 1116 – 1118 Grand Avenue. At this site, 1120 Grand Avenue, a new building was constructed at a cost of approximately $60,000. The new building was financed by the American Baptist Convention. In addition to the construction of the new building, a parsonage was purchased for the use of the pastor and his family.
During Rev. Bailey's tenure, many ministries were added to the church and six (6) young men were called to the Ministry. After thirty-two (32) years of dedicated and faithful service, Rev. J. B. Bailey retired, December 30, 1980. Rev. Willie Long served as Interim Pastor.
June 1981, the Rev. Lawrence L. Kirby was called to Pastor the Saint Paul Missionary Baptist church. A native of Atwood, Tennessee, and Preaching since the age of sixteen, Rev. Kirby had Pastoral assignments in Mississippi and Tennessee churches. With his wife, Renee Sartin-Kirby at his side, Rev. Lawrence Kirby and family began their next mission in Racine, Wisconsin at the oldest registered predominately African American Church in the State of Wisconsin. And the record is as follows:
On September 7, 1986 – The Victory March was held to celebrate the completion of the new Worship Center that you are sitting in today!
January 1, 1987 – The old worship center became the new site for the opening of St. Paul Child Development Center, a state licensed day care center.
1989 – The incorporation of the Good Samaritan Center of Racine, Inc. was established. The Godfather's Mentoring Program was implemented.
1992 – The opening of St. Paul Gardens Apartment, a housing complex for senior citizens.
1993 – The incorporation of St. Paul Community & Economic Development, Corporation.
1994 – The incorporation of Truce International: A Non-Violence Movement.
1995 – The building of a Multi-purpose garage for the storage of all church vehicles and equipment.
2000 – The incorporation of L. L. Kirby Overcoming Ministry.
2002 – Rev. Lawrence L. Kirby was consecrated Bishop of St. Paul Missionary Baptist Church.
Also in 2002, St. Paul Church purchased, St. Rose Catholic Church, the building next door, at 1100 Grand Avenue. The building was renovated and renamed The Miracle Center, a multi-event facility for formal and semiformal occasions.
2004 – Start of Hope House (boys' group home facility).
2006 – Purchased St. Rose Catholic School 1032 Grand Avenue – now known as St. Paul School.
2010 – The inheritance of Christ Congregational Church and Parsonage.
2012 – Development of "Faith Builds Community": The construction of new homes in Racine.
2014 – First home under Faith Builds Community was completed.
2019 – The purchase of 703 Washington Avenue Building and renamed it "The Grace Place" (daycare center, sanctuary/banquet hall and conference room space).
2019 – The purchase of 1125 Center Street (lot next to the church)
2020 – Development of St. Paul Commons, a new townhouse complex on Carroll Street.
NOW…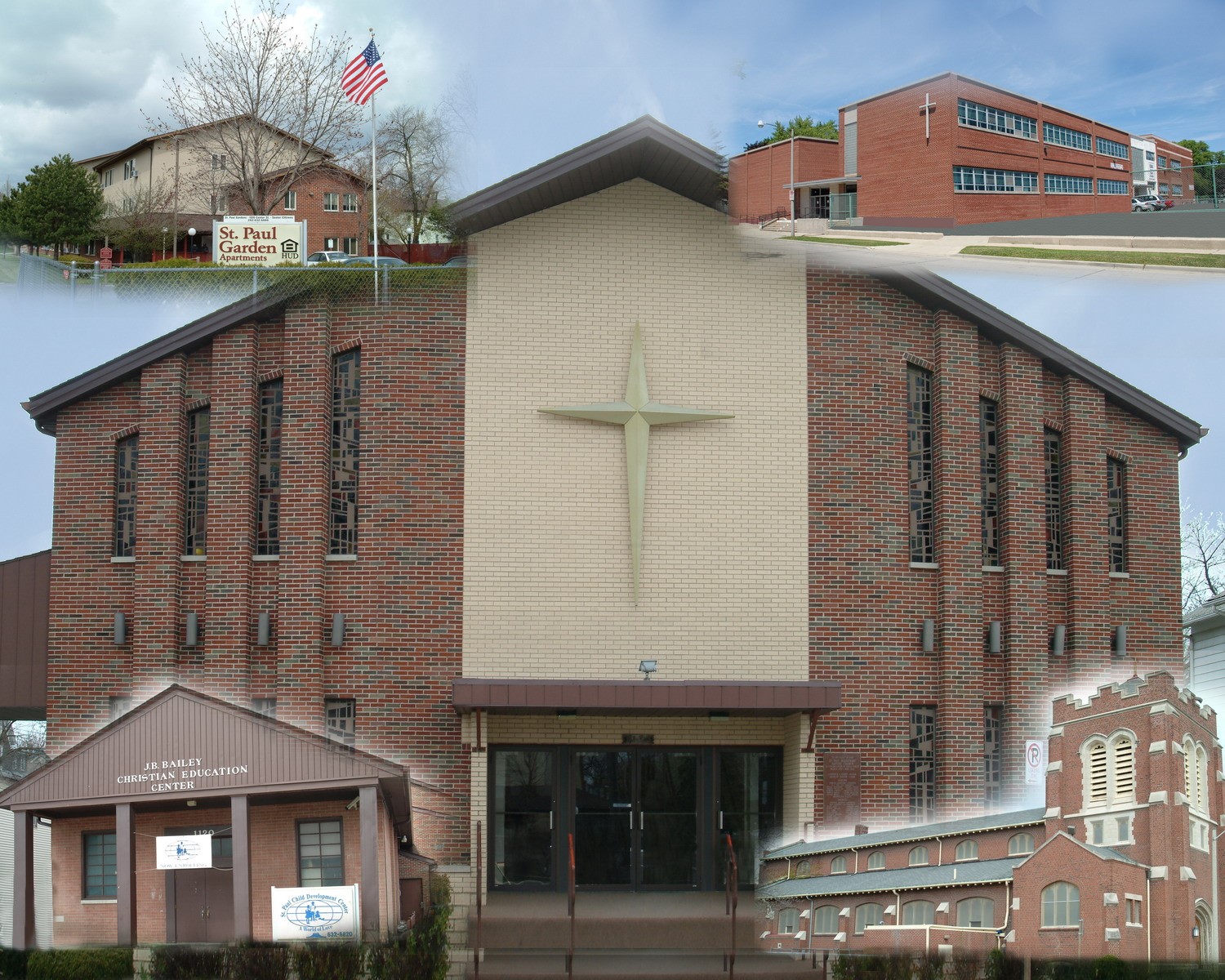 Through Bishop Kirby's dynamic leadership and insight, new ministries were added, and others expanded. During his tenure, hundreds of souls have been saved, many lives have been changed and many have rededicated their lives to God. More than 82 men and women have been licensed and/or ordained into the Gospel Ministry. Our Bishop is the Spiritual Father to Pastors, and Leaders in WI, MI, OH, TN, MS, NY, NJ, IN, FL, TX and Africa.
The future of this church is unlimited. With God as our guide, as we move to yet another level, the sky is the limit. We acknowledge that we cannot recognize all who have contributed to the success of the St. Paul Church, individually, but, we thank all who labored, prayed, and praised the Lord in order that we may become the church that God has called us to be. Thousands have been saved; Lives have been changed; Disciples have been developed; Gifts have been blessed and the Kingdom of our God and our Christ has been ordained.
As we celebrate our yearly church anniversary in service for the Lord, we can reflect upon our rich heritage and legacy with pride and know we are in the Favor of God.